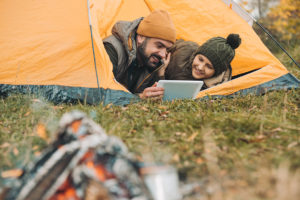 We have place for 15-20 tents on the open area of our campsite.
We have tried to keep the price of these pitches very low. In addition, for an extra charge, we can supply also electricity. The low price for tent pitches does not include the place of a car.
If you arrive by car and would like to park next to your car, it is possible for an extra fee, or you can park your car next to the entrance of the campsite, on a parking lot with security cameras.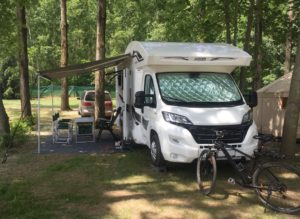 For those who wish to have their own area, we can offer 35 private parcels with free water and electricity.
The normal parcels are app. 50-70 m2 and each of them has its own 8A electricity connection.
We also have XL size plots, these are app. 70-100 m2, with 10A electricity and water connections.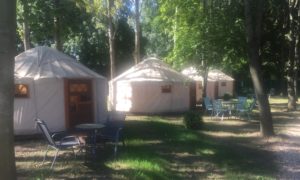 If You are looking for something special and natural, try out our Yurt Glamping accommodation!
A yurt is neither a tent nor a bungalow, and not even an apartment. Yurt is an ancient Hungarian accommodation type that is both close to nature and comfortable. Its circular base shows harmony, the domed top is like the interior of a shrine. We have Mongolian-type yurts in our campsite, which is a tried and tested accommodation of the wandering people of the steppe to this day.
Our well-equipped yurts offer hotel comfort and maximum harmony with nature in one. The top of the yurts can be opened in the traditional way, providing excellent ventilation.
We have 3 double yurts and 1 yurt with 3 beds in our campsite.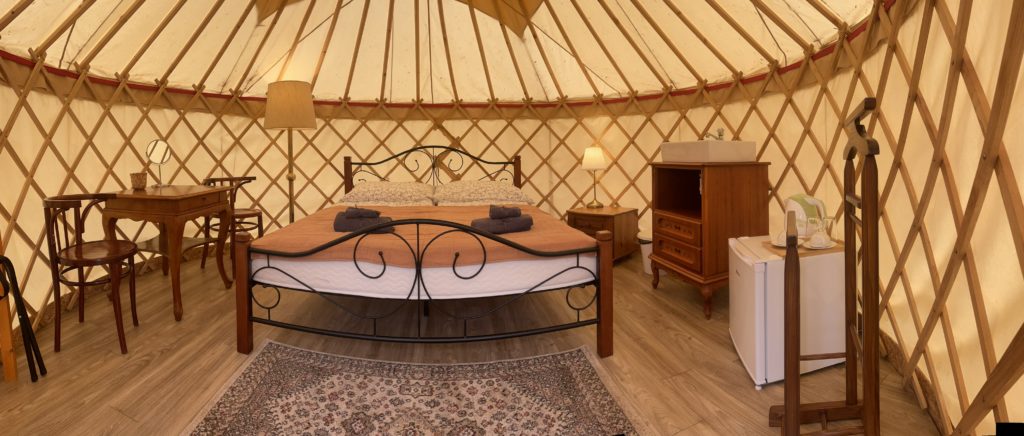 The stylishly furnished yurts are equipped with cold water sinks and a small fridge. There is a barbecue, table and chairs in the front garden.
TreeHouse Glamping - NEW 2023!!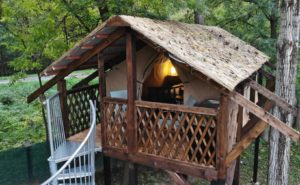 Comfortably furnished glamping tent, 3 m above the ground level! The well-equipped, 2-person TreeTent provide hotel comfort among the branches of the trees. There is also a gas grill kitchen and a cold water hand wash/sink in the forecourt of the leaf tents.
Since the campsite is closed in winter, there is no heating in the TreeTents. On cooler nights, as with normal tents, a warm sleeping bag is recommended.
For safety reasons reasons, the TreeTents cannot be used by children under 12 years of age!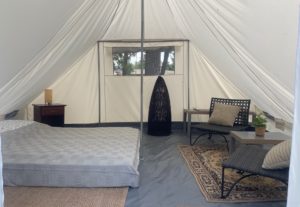 A glamping tent is a more comfortable version of camping. No more huge tent baggages, no more tent pitching. Instead of camping furniture, comfortable bed mattresses, bed linen and room furniture await those who wish to relax. All this with 100% experience of close-to-nature camping.
There is also a common fireplace, a summer kitchen, a refrigerator and a microwave for your service. You can rent a bicycle too.
It is also possible to rent spacious scout tents in our campsite.
The tents have a maximum of four camp beds (without bed linien), camping chairs and a table.